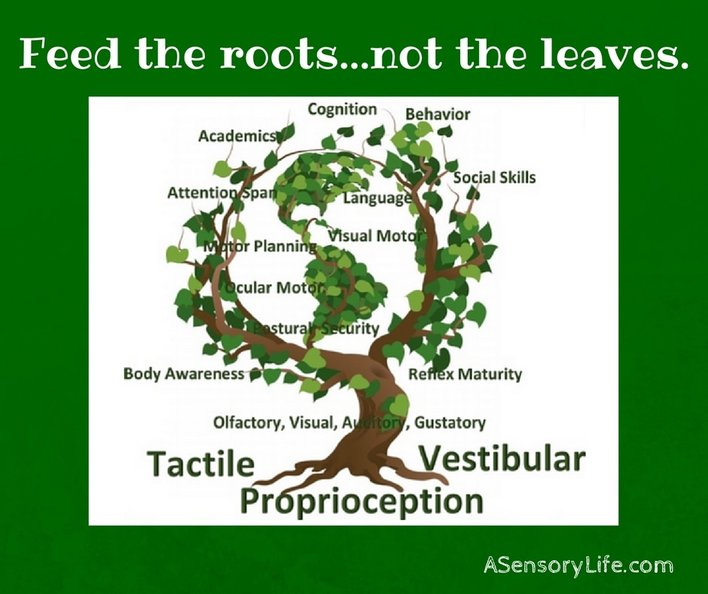 The Power Sensations...
Your Sensory Foundation
​
PROPRIOCEPTION VESTIBULAR TACTILE
Vestibular, proprioceptive, and tactile input
are called the "power sensations" due to the fact that they are the foundation for sensory integration and sensory processing skills. These three types of input provide the basis for brain development (besides the autonomic functions of the nervous system such as respirations and heart rate).
When you work on one area it impacts the processing of the other two in many ways. The complex processing of the brain and the pathways in which these three sensations integrate is the
key to success
!
Now here's the thing…almost all children with sensory processing difficulties have difficulty processing information in at least one of these three areas,
often all three
.
The power sensations are the foundation and root of all development. Incorporating sensory activities from these three categories is essential for all children. And for those children who have sensory processing difficulties, it is critical. This may sound like a daunting task, but it doesn't have to be! When you live a sensory life and set up your home as a
sensory friendly environment
, it becomes a part of your child's day in a meaningful and purposeful way!
---