The Gifted and Sensory Connection
Written By: Angie Voss, OTR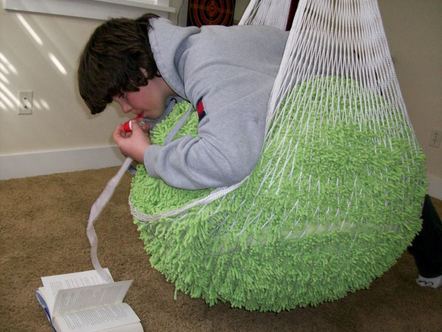 Although there is not much research on this connection, I do know through my clinical experience the number of gifted children I worked with over the years has been well over 50%...and I do not think this was just a coincidence! I strongly believe this percentage is much higher, yet many children are consumed and over-powered by the sensory component, that they are simply unable to "show us" their incredibly gifted minds.

As many of you know, my son has sensory differences...and he is also in the highly gifted category. It has been a remarkable journey, and I learn more every single day through his life experiences. He has such a complex and fascinating brain, connected to sensory systems that are in overdrive and hyper-aware of everything. Yet on the same note, emotional intensity on the inside, with a strong "wall" and barrier on the outside not letting it show.


I want to share some of my thoughts on this topic...all which are based on my clinical experience, sensory integration knowledge and education, and my personal experience with my son. I have included a few links at the bottom of this page if you are interested in learning more about some of the findings and research on the connection between sensory differences and those intellectually gifted.
Similar Traits and Overlap Between Sensory Processing Challenges and Giftedness:
The limbic system is very intense and reactive (self-regulation and emotions)

The brain is processing and utilizing more pathways and connections than a neurotypical brain (no wonder why the sensory systems are often in overload!)

A very strong need to succeed, and a fear of failing or making mistakes

A heightened awareness of sensory input, some sensory systems being more heightened than others

An acute awareness of "the big picture"...understanding very complex concepts of life at a much younger age

Emotional development often lags behind the intellectual development (although parents/teachers/caregivers often expect more from them simply based on the giftedness)

Rigid and narrow interests

Difficulty with change and transitions

Difficulty with social interaction, often prefers to be alone

Delayed or lacking in social graces and reading social cues

Very focused and preoccupied with specific cognitive skills
The Importance of Sensory Tools and Strategies for the Gifted Brain!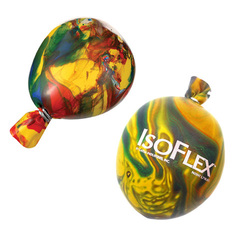 Never underestimate the power of a sensory tool...
Since preschool we had sensory strategies and tools in place to help my son succeed and to help self-regulate throughout the school day. One of the mainstays was a fidget...he never let it go, literally. It was in his hand CONSTANTLY and needed it, I mean needed it. Of course the teachers he had knew this and respected it. Well, in 3rd grade during the yearly standardized testing, the test administrators did not allow him to have the fidget. Nothing was said to his teacher and Dillon didn't tell me either...I only found out when I saw the test results. He scored in the average category...which for Dillon was so incredibly not accurate
(I promise I am not bragging)...he scored in the 99th percentile in absolutely everything he ever tested in. I simply asked him..."Hey bud, was the test extra tough this year?"...he said, in one sentence... "The test person did not let me have my fidget". You guessed it...mama bear sure jumped on this one! The next day I went straight to the principal and told him of the situation. I insisted that he would be given the opportunity to retake the test with the agreed upon sensory tool. He allowed it...and guess what...the scores right back through the roof!

Further research, resources, and clinical findings....