The Many Benefits of Magnesium Oil and the Magical Effect on Sleep
Written By: Angie Voss, OTR
There are so many benefits of magnesium, and it is an essential mineral for just about every aspect of our health and function of our bodies. Magnesium oil is my new best friend....and I have a feeling it may become yours too.
Falling asleep and staying asleep
are common challenges for our children with sensory differences and those who struggle with
self-regulation
. Yet sleep challenges hit close to home for many of us, of all ages. And for me, I finally found the reason. I knew I was magnesium deficient, this was discovered via blood work...and I have made it a priority to consume large amounts of magnesium rich foods, yet without much improvement. I have gut and absorption problems, which lends to even more difficulty in absorbing the amount of magnesium I need. That is until I discovered the technique of transdermal magnesium absorption....
Take a moment read this very informative article on the topic.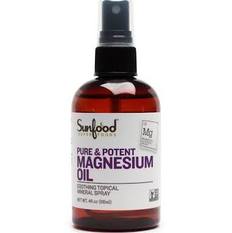 So I first tried a less expensive version of magnesium oil, yet it left a bothersome residue as well as caused a burning sensation...one I know your child will likely not tolerate. Although it was almost too good to be true...something that typically takes an hour or two...I was out like a light within 5 minutes! AND slept through the night, something that never happens for me! I was so thrilled by this incredible and magical effect of the magnesium oil, that I decided the burning and residue was well worth it. But I was on the hunt for the perfect product... I found it...SunFood Magnesium Oil Spray. Highly concentrated, no burning, no residue...just pure magic.
A few reasons our children are magnesium deficient:
Fluoride in the water binds to the magnesium.
So many of our children with sensory differences also have gut and absorption problems.
Most children eat too many processed foods.
Fruits and vegetables do not have the nutrients like they used to.
Many of our kids are very picky eaters, which limits the foods with magnesium.
Stress depletes the body of magnesium...which we know our sensory kids spend way too much time in fight or flight or on the brink of sensory overload. (Stress at its finest)
---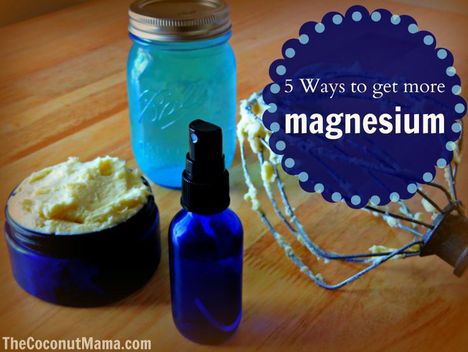 There are many reasons why so many of us, including our children of course, are magnesium deficient. Read more here...
TheCoconutMama
has written an excellent article on this topic. This resource also will provide you with more information on the daily amount we need and other ways to increase our magnesium levels.
---
You can also learn to make your own magnesium oil right at home for a fraction of the cost....

Here is a great resource for various uses of essential oils, which can be incorporated in to a homemade magnesium oil lotion to further support sleep.

---

You will also find many other resources and ideas here on my Pinterest board!
---