Living a Sensory Enriched Life is Critical for ALL Children (Adults Too!)
Why I have changed and hope you consider joining me.
~Angie Voss, OTR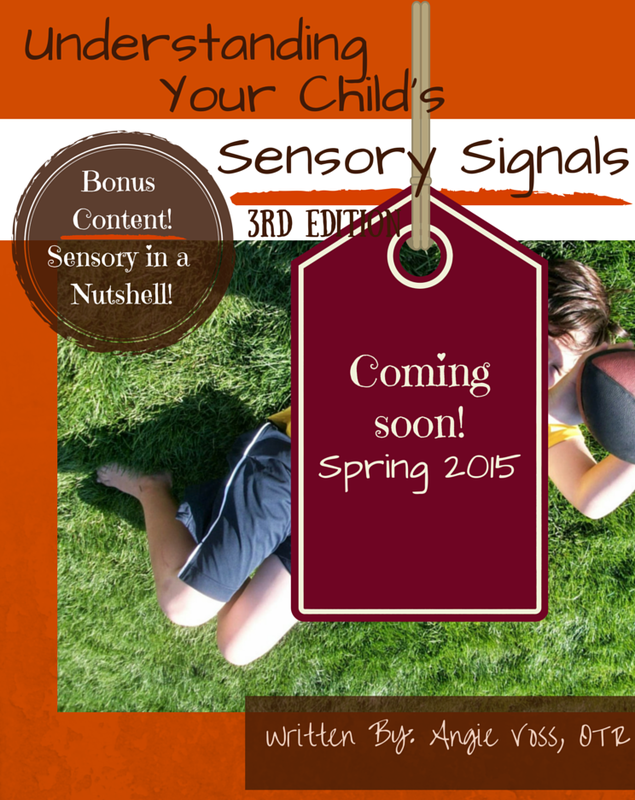 Over 24 years ago during my sensory integration internship I was a VERY different person and brand new pediatric occupational therapist. But as we all know, change is constant...we evolve, mold, refine, and hopefully always improve and better the person we are meant to be. These changes come about by experience, by observation, and by constantly thinking outside of the box, not just following the herd, and questioning everything. I do know I have changed so very much, but I also feel I have finally found my final soap box, and ground to stand upon. Standing firm and proud of exactly who I am and what I want to teach...yet still changing and refining...building a skyscraper on the foundation of what I have discovered throughout my career as a a pediatric occupational therapist and as a mother and human being.
Not saying for a second that I was not as passionate or effective and trained in helping all those little sweethearts over the years! My love for the application and concept of sensory integration has NOT changed a bit, nor has my love and passion for helping children! These children and the hundreds of families I have worked with over the years have helped get me to the place I am today.
Society today has gotten so far away from the real focus, and root of the problem.
Of course, WAY
too many screens
and time spent using technology and not nearly enough time spent
outside
getting sunshine and experiencing nature...a world full of
toxins
in our food, environment, and the water we drink...way too much time sitting down (with those darn screens)...way too many medications being forced upon babies and children...way too much time spent seeking out one diagnosis after another, and hopping from one specialist to another, with hopes of the most recent cutting edge technique to "fix" the child...and WAY too much time trying to fit a child in to the "normal box".
If we can get back to the basics, back to a natural focus and mindful living...back to the priority being a sensory enriched life with this natural, basic, and mindful focus...things will change. I say this because I have experienced it personally, I have watched it work for my son, and for so many children I have worked with during my career.
Please consider joining me down this "not as beaten path". You won't regret it. Enjoy the journey with me!
Here are a few